For my year abroad, I'm attempting to travel light while staying prepared for different situations with regards to weather, laundry, pickpockets, etc. I did tons of research, but after just one day in Prague, I realized that it was mostly a waste. Months of googling was quickly trumped by one day of actual experience. On the bright side, with a duffel that's literally the maximum size allowed for a carry-on, I was able to get by without checking any bags.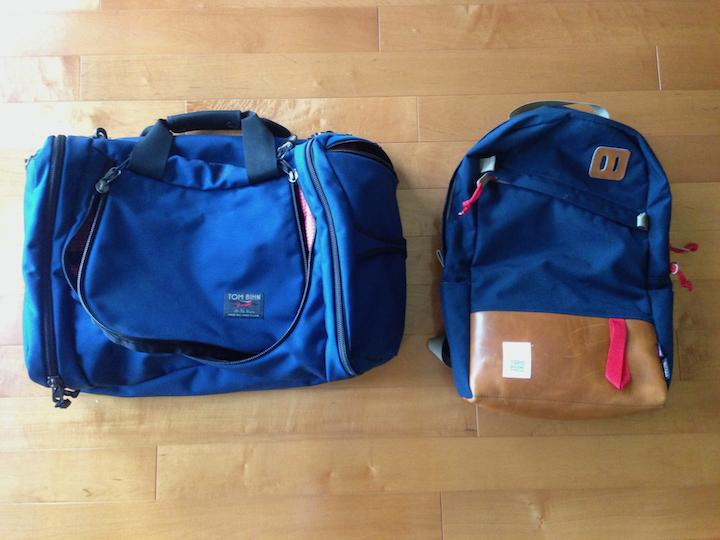 Bags:
Duffel - Tom Bihn Aeronaut 45
Backpack - Topo Designs Daypack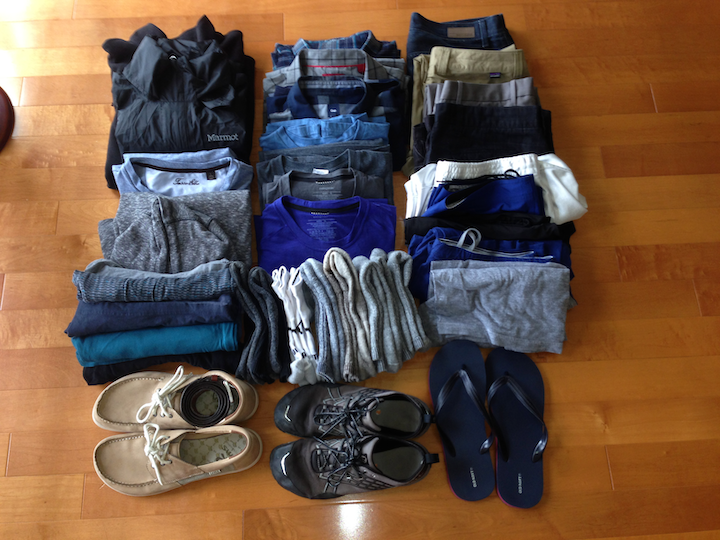 Clothes:
T-shirts x5
Longsleeve/Hoodie x2
Collared Shirts x3
Jacket
Rain Jacket
Boxers x8
Socks x9
Athletic Shoes
Casual Shoes
Pants x2
Shorts
Jeans
Board Shorts
Pajama Pants
Athletic Shorts x2
Belt
Flip Flops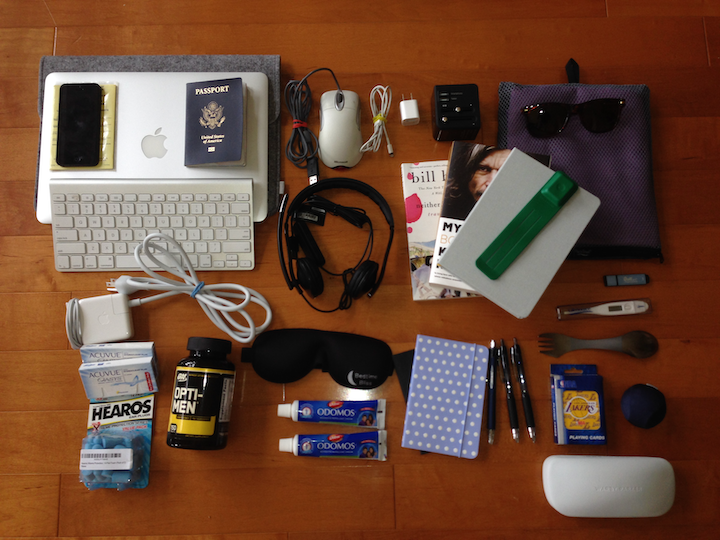 Accessories:
Passport
Laptop and Charger
USB Headphones/Mic
Universal Adapter
External Mouse/Keyboard
Travel Towel
iPhone, Charger, Earbuds
Glasses and Contact Lenses
Journal and Pens
Thermometer
Books and Booklight
Puzzle Book
Playing Cards
Sunglasses
Ear Plugs
Ziplock Bags
Vitamins/Medicine
Mosquito Repellant
Spork
Stress Ball
I stuffed all clothes and most accessories into the duffel. The laptop, books, and some smaller accessories were left for the backpack. Duffel ended up weighing 12+ kg, or more than 2 kg over the carry-on limit, but who's counting?
---